Timezone Settings
Personalizery Server uses UTC Timezone as default.
Means, When you add New Domain to your account. The Server will automatically use UTC Date for Date Added in Dashboard Table.

If it is different, it may confuse you. Because you may be in different timezone.
Selected Timezone
For that we suggest you to Select the desired timezone in Settings

You can see your selected timezone (Marked in Box)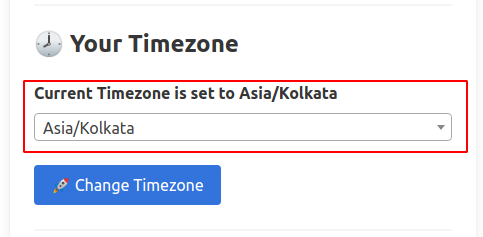 ---
Empty Timezone
If you see Current Timezone is set to (Like Below Image) You have to Pick your timezone and click on Save Changes Button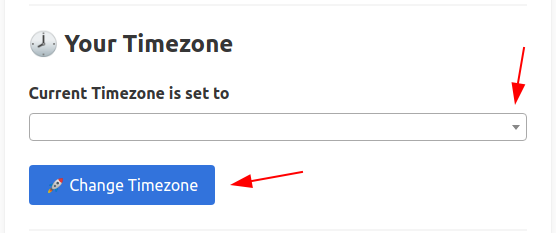 What will happen if I don't set my timezone
If you don't set your Timezone:

You can't view your profile page
You can add website to your account
🌟 Key Points
You can change the placement of firstname or lastname or email anywhere in the URL.